This event is closed.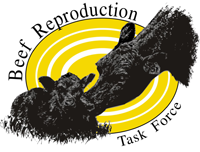 NMSU Extension Animal Sciences and Natural Resources in collaboration with TAMU, NMCGA and NMBC are pleased to host the Reproductive Task Force's annual Applied Reproductive Strategies in Beef Cattle Workshop.
Topics:
- Basic principles for successful use of reproductive technologies.
- Application of reproductive technologies in large and small operations.
- Nutritional considerations for successful reproduction.
- Health programs for a successful reproductive program.
- Economics of improving genetics through use of reproductive technologies.

Registration Includes: Proceedings, breaks, lunch, and dinner on Aug. 29 and breaks on Aug. 30. Host hotel has complimentary breakfast. The laboratory session on Aug. 30, in the afternoon, is optional and includes a lunch. Limited number of seats available for the lab session; first-come, first-serve, translation services will not be provided for lab session.
You may pay with credit card online (NMSU P-Cards allowed!) or pay with check.
For more information, contact:
Craig Gifford: 575-646-6482

Marcy Ward: 575-646-5947

Adam Summers: 575-646-1549
---

If you are an individual with a disability who is in need of an auxiliary aid or service, please contact Kathy Bustos by 8/15/18 at 575-646-3326.

New Mexico State University is an equal opportunity/affirmative action employer and educator. NMSU and the U.S. Department of Agriculture Cooperating.